A bowl of homemade soup is wonderfully nourishing. Warming and easier to digest than raw vegetables, it is the perfect food for autumn and winter.
Cruciferous vegetables are particularly important to include in your diet on a regular basis. Compounds in cruciferous vegetables protect cells from DNA damage, help the liver detoxify carcinogens and excess hormones (and are therefore important for women's hormonal health issues), inhibit cancer cells from forming their own blood supply and prevent them from spreading. They are also anti-inflammatory, anti-bacterial and antiviral. True superfoods!
We often see recipes involving more "exciting" crucifers such as kale, broccoli, or Romanesco, but don't forget that the humble cauliflower is part of the same family. It's a native of the UK and is in season almost all year round. It's good to see it becoming more popular again recently thanks to low carb substitutes such as cauliflower rice and mash. Here its creaminess pairs perfectly with the coconut milk to result in a smooth and rich soup. As the coconut milk is rich in fat, this is filling enough to have on its own without any bread.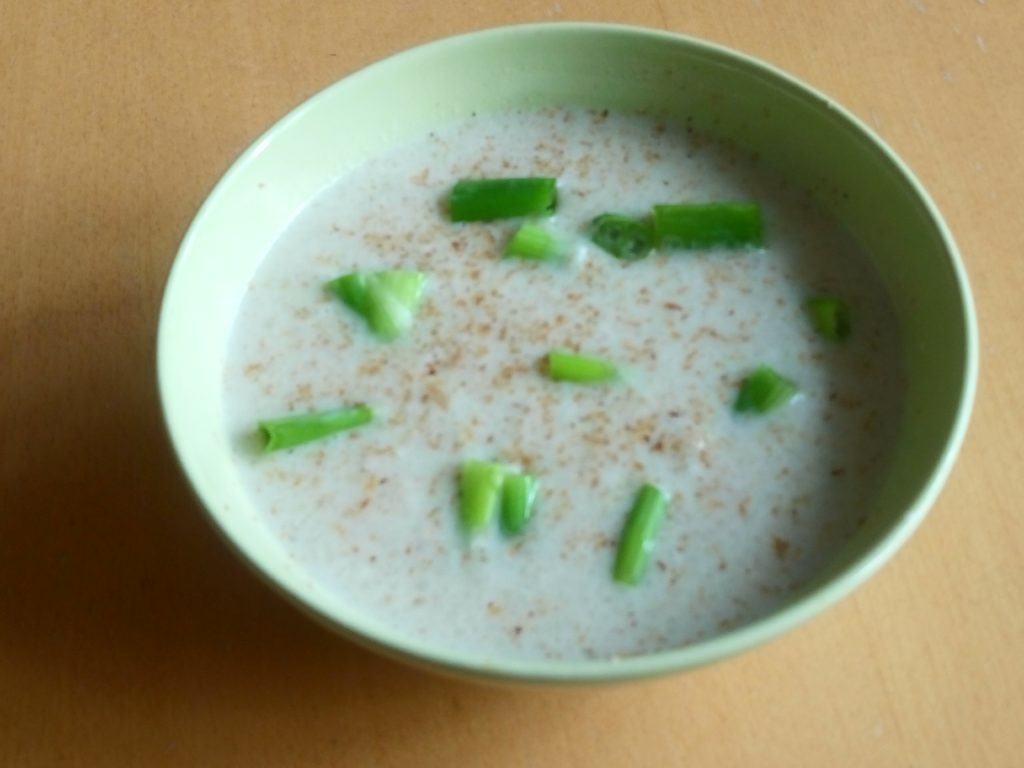 Ingredients (makes 4 portions)
1 cauliflower
1 medium brown onion, finely chopped
3 spring onions, sliced
3 tbsp coconut oil
400ml coconut milk (I use a tin of Biona Organic coconut milk)
600ml bone broth or water
1 bay leaf
1 tsp sea salt
Black pepper
A little ground nutmeg
Method
Heat the oven to 190C / gas mark 5.
Break the cauliflower into florets and then slice the florets into approximately 1cm pieces.
Put the coconut oil in a baking tray and place in the oven for a few minutes until it has melted.
Add the cauliflower to the baking tray, sprinkle with salt and toss well to coat with the oil.
Roast until the cauliflower is golden brown, about 20 minutes.
Transfer the cauliflower mixture to a large saucepan. Add the coconut milk, bay leaf, bone broth and the white parts of the spring onions. Bring to the boil then reduce the heat and simmer with the lid on for about 20 minutes, until the cauliflower is completely tender.
Remove from the heat and blend with a stick immersion blender, or transfer to a food processor and blend until smooth and creamy.
Season with black pepper and ground nutmeg, and serve with the green parts of the spring onions scattered on top.